Ethos coin is a great cryptocurrency project with many features that make it useful for users. The Ethos wallet is a multicurrency mobile wallet with a very user-friendly interface. It also has various privacy and security features that help protect your funds. This HD wallet gives you full control of your private keys, and you can even lock it with an extra layer of security – a PIN code. In this Ethos coin review, we will explore how to install the wallet, how to use it, and what to look for when making your choice.
Read our other recommended reviews
Ethos offers many features, and these come at various fees.
The Ethos wallet is a great option for those who want to support multiple cryptocurrencies. It allows you to manage Bitcoin, Litecoin, Ethereum, Dash, and Ethereum Classic, as well as over 150 different ERC20 tokens. This makes it a great all-in-one option for those looking for versatility.
Ethos is now integrated with Voyager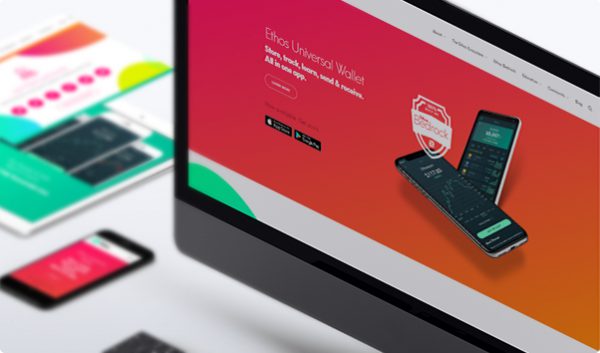 Pros & Cons
Pros
HD Wallet
The wallet automatically generates the addresses from a single starting point – the seed.
Interface
User-oriented with diagrams and charts
Multi-Coin Support
Operates with more than 100 assets
Built-In Exchange
Trade currencies fast and easily via the built-in ShapeShift/Simplex exchanges.
Cons
Single-Factor Authentication (SFA)
This extra layer of security is missing
Closed Source
Users can't examine the source code
Multi-Coin Support and Operating System Compatibility
Ethos coin has a lot to offer its users. In addition to being able to manage a variety of different coins, the Ethos wallet also offers built-in exchanges for most of the major cryptocurrencies. This makes it a convenient choice for anyone looking to invest in or manage multiple cryptocurrencies.
Supported Coins (5) :
Bitcoin [BTC]
Ethereum [ETH]
Ethereum Classic [ETC]
Litecoin [LTC]
Dash [DASH]
Supported Tokens (138) :
0x [ZRX]
AdEx [ADX]
Aelf [ELF]
Aeternity [AE]
AirSwap [AST]
Ambrosus [AMB]
Aragon [ANT]
Arcblock [ABT]
Augur [REP]
aXpire [AXPR]
Bancor [BNT]
Basic Attention Token [BAT]
Bibox Token [BIX]
Binance Coin [BNB]
BitDegree [BDG]
BitRent [RNTB]
BLOCKv [VEE]
Bluzelle [BLZ]
BnkToTheFuture [BFT]
Bottos [BTO]
Bread [BRD]
ChainLink [LINK]
Cindicator [CND]
Civic [CVC]
Cortex [CTXC]
CPChain [CPC]
Credits [CS]
Crypterium [CRPT]
CRYPTO20 [C20]
Cube [AUTO]
CyberMiles [CMT]
Dai [DAI]
DATA [DTA]
Decentraland [MANA]
DENT [DENT]
Dentacoin [DCN]
Digix DAO [DGD]
Distributed Credit Chain [DCC]
district0x [DNT]
Dmarket [DMT]
Docademic [MTC]
Dragonchain [DRGN]
Dropil [DROP]
Dynamic Trading Rights [DTR]
Edgeless [EDG]
Egretia [EGT]
Eidoo [EDO]
Endor Protocol [EDR]
Enigma [ENG]
Enjin Coin [ENJ]
ETHLend [LEND]
Ethos [ETHOS]
FunFair [FUN]
Fusion [FSN]
FuzeX [FXT]
Genaro Network [GNX]
Genesis Vision [GVT]
Gifto [GTO]
Gnosis [GNO]
Golem [GNT]
GoNetwork [GOT]
High Performance Blockchain [HPB]
Huobi Token [HT]
Iconomi [ICN]
iExec RLC [RLC]
IHT Real Estate [IHT]
Internet of Services [IOST]
IoT Chain [ITC]
IoTeX [IOTX]
Jibrel Network [JNT]
KickCoin [KICK]
Kin [KIN]
Kyber Network [KNC]
LALA World [LALA]
Legolas Exchange [LGO]
Loom Network [LOOM]
Loopring [LRC]
Lympo [LYM]
Mainframe [MFT]
Maker [MKR]
Matrix AI Network [MAN]
MCO [MCO]
MediShares [MDS]
Metal [MTL]
Mithril [MITH]
NAGA [NGC]
nexo [NEXO]
Noah Coin [NOAH]
Nucleus Vision [NCASH]
ODEM [ODE]
Odyssey [OCN]
OmiseGO [OMG]
OriginTrail [TRAC]
PCHAIN [PAI]
Pillar [PLR]
Po.et [POE]
Polymath Network [POLY]
Populous [PPT]
Power Ledger [POWR]
Pundi X [PXS]
Quantstamp [QSP]
Quoine [QASH]
Raiden [RDN]
RCHain [RHOC]
Refereum [RFR]
Republic Protocol [REN]
Request [REQ]
Restart Energy [MWAT]
Revain [R]
Ripio Credit Network [RCN]
Ruff [RUFF]
SALT [SALT]
Santiment Network Token [SAN]
Scry.info [DDD]
Selfkey [KEY]
SingularityNET [AGI]
Sirin Labs [SRN]
SmartMesh [SMT]
Soarcoin [SOAR]
Soma Token [SCT]
SONM [SONM]
Status [SNT]
Storiqa [STQ]
Storj [STORJ]
Storm [STORM]
Streamr DATAcoin [DATA]
Substratum [SUB]
Telcoin [TEL]
TenX [PAY]
Theta Token [THETA]
Time New Bank [TNB]
TomoChain [TOMO]
Trade [TIO]
United Traders Token [UTT]
Veritaseum [VERI]
WaltonChain [WTC]
WAX [WAX]
Zilliqa [ZIL]
The main goal of the mobile wallet is to be fast and easy to access. That is why you don't need to have the whole blockchain on your phone with the Ethos light node. The app is around 70MB, which shouldn't be an issue.
The Kraken also offers a built-in exchange, which includes ShapeShift and Simplex.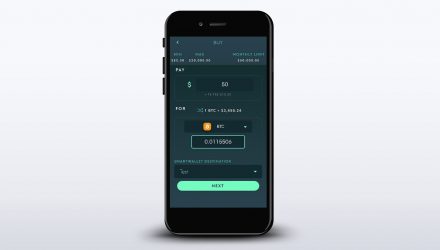 Ethos wallet has the fiat gateway Simplex on the one hand and the Swap option on the other. With Simplex, you can buy BTC, ETH, and LTC directly from the wallet. The other way is provided by Shapeshift and enables you to swap your digital assets for others. Keep in mind that the actions come at a high cost with both exchanges. For some of you, the convenience and simplicity of buying without jumping between exchanges are worth the costs. With Simplex, any crypto purchase below $200 will have a flat fee of $10.00. If you deal with even $1 more, a fee of 5% will be applied and deducted from the total amount.
In contrast, ShapeShift does not charge specific fees on top of the miner ones. They bind the market conditions with an exchange rate, which changes every 30 seconds. The Ethos project aims to earn revenue by offering a profitable exchange rate.
Is it safe to store my cryptocurrencies on an Ethos wallet?
Security
Ethos coin is a very user-friendly cryptocurrency that allows you to keep your private keys safe. Updates are automatically done, so you don't have to worry about using an older mobile app.
Private Key Ownership
With private keys stored entirely on your device, only you will have access to them. Strong encryption and cryptography prevent anyone from accessing your private keys without your permission.
Software Updates
Every new update is automatically downloaded and reported to you via a pop-up window.
Privacy and Anonymity
Ethos wallet makes it difficult to link your addresses with your actions, so you remain anonymous in the crypto network.
Hierarchical Deterministic (HD)
This increases the number of addresses a wallet generates. As a result, each transaction is assigned its own address.
Transaction Fees
Ethos wallet will charge you a fee when you make a transaction. This way, you will be charging the blockchain with coins, paid to the miners for their job of providing computational resources to the network. The basic wallet functions like depositing or withdrawing coins are free to use.
Conclusion
Consequently, the Ethos wallet is light on your phone device and secure enough to use for free crypto movements. As a multi-coin wallet, it employs its HD feature to make any relations between transactions and your addresses almost impossible.
Setting Up and Using Your Ethos Wallet
This section will explain everything you need to know about setting up and using your Ethos wallet. The information is presented in a logical order with smooth transitions between explanations of features and procedures.
Step by Step Tutorial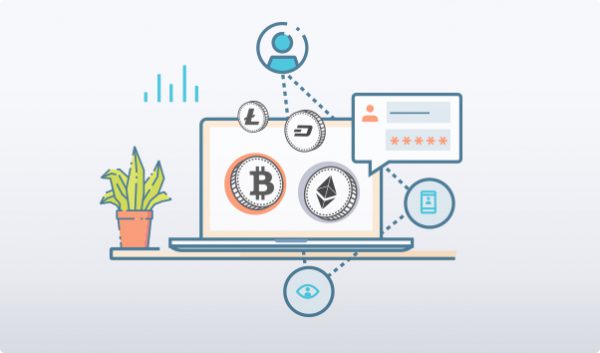 How to Install
In the next few tables, you can see the installation process for each mobile device. Follow the instructions and prepare for the next stage – the usage and interface.
Interface Overview
Ethos has a plethora of features, ranging from a rich portfolio tracker to price history and project information. Users are able to rate the Ethos experience and leave comments. You can also add or remove coins from your wallet as you please in order to personalize your experience. From the left menu, users have access update their profile settings and preferences, see transaction history, register for airdrops, and get help if needed- all within reach!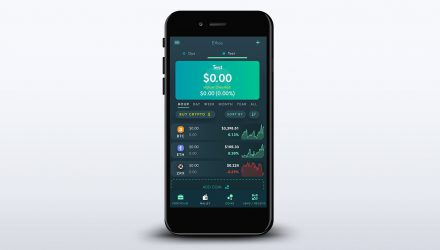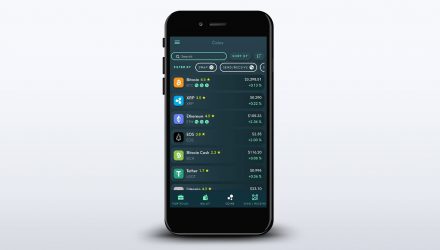 Create an Address
Here's how to generate addresses and use them to send and receive crypto assets with Ethos wallet:
1. Click on the '+' button in the menu.
2. Name your wallets (for better tracking and usage).
3. Visit Ethos's official website and use the special tool for extracting your private keys, which requires your seed phrase. Once you've done this correctly, it will display your private keys.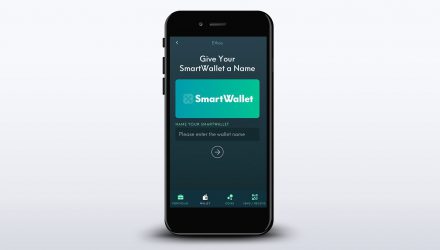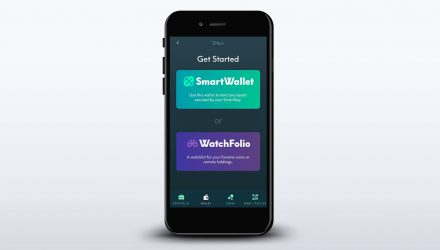 Save, Send, or Receive Assets
With just a few easy actions, you can send money: pick the coin you want to use and click 'send' from the menu with choices that appear afterward. Then simply fill in the recipient's address or scan the supplied QR code. Don't forget to record how much money you want to send. The procedure for receiving is similar – choose the crypto asset and select 'Receive.' Here you have another chance to choose between an address and a QR code again.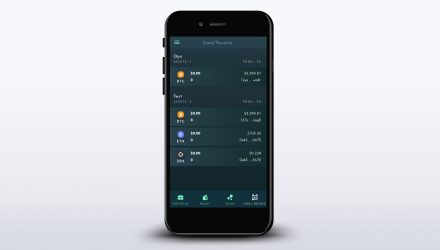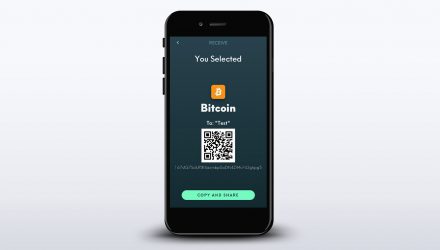 Backup and Restore
Backup
Step 1
The passphrase should be written down and saved in a secure location. This is the only way to recover your wallet if you forget the password or lose it for any reason. You'll be shown a word combination when you first start up the wallet and create a new profile. This is your Ethos Smart Key, which will help you to restore the tool if necessary. It's important that you keep it safe; make sure you have multiple copies in different locations.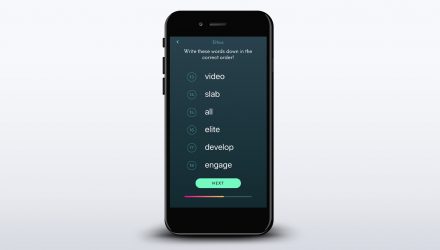 Step 2
Creating a strong password and saving it is crucial for using the Ethos wallet. The password will allow you to log in easily and without any issues. With this mobile widget, you can create an extra PIN code for added safety, which will lock the entire application access from the start. If needed, both can be recovered with your Smart Key.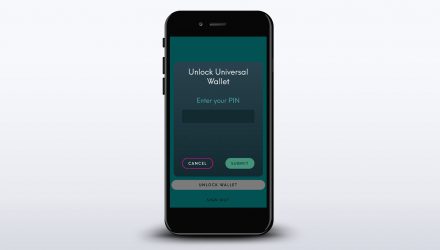 Restore
Option 1
The seed, often known as a Smart Key, is the phrase used to generate a wallet. It's entirely in your hands to safeguard. Writing it down or keeping it in a safe place is one approach to back it up. The only way to restore your Ethos wallet is by using the seed generated when you first installed the wallet.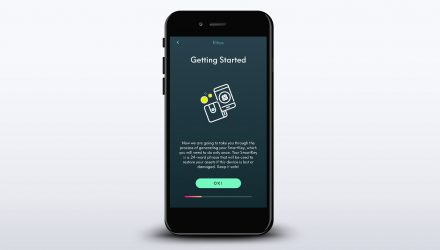 Option 2
For restoring, you'll need to import private keys. Because the project aims to give more stability and adaptability by encouraging the adoption ofIP32, such a feature is unavailable. You can send them from your current wallet to the one that supports the cryptocurrency in no time if a Universal Wallet powers it.
Specific Functions
You may use your phone's built-in accelerometer to create Smart Keys. This activity aids in the production of data and is also used to ensure the random nature of the keys. Another useful feature is business or personal name registration and verification through Ethos Verified Wallet Domains. This occurs with the help of Ethos Verified Wallet Domains, which provide simple wallet domains that send or receive any coin supported by the program. They allow you to replace a complicated cryptographic address with a readily updated blockchain-linked name.
Possible Issues and How to Avoid Them
Executed Transactions Are Not Visible
To fix this problem, create a ticket for the support team. Here is how:
1. Click on 'Incident'
2. In the Category section, pick Payments/Transactions
3. Fill in the cryptocurrency that was used in the transaction plus its ID
4. Type in your username
5. It is always a good idea to add a short description of the issue
A Seed Is Not Being Generated on Your Phone
After assigning a PIN and changing the application language, complete the procedure to change the preferred language.
FAQ
What is Ethos token?
The value of this token is tied to the price of Bitcoin, which it tracks. It's used to gain access and as a form of payment. You may safely store your money, tools, and keys using it.
Where can I buy Ethos tokens?
Any exchange listed on their official website such as HitBTC, Binance, and EtherDelt may be used.a.
Do crypto transactions have any limits?
You can do as many repetitions as you desire; The keys are in your hand, so you control the action.
About Ethos
Ethos, a U.S.-based crypto company, is dedicated to making protocols accessible to financial institutions as internet protocols. Initially established under the name Bitquence in 2017, Ethos later rebranded to its current configuration after their successful ICO campaign. The project has steadily gained popularity and interest due ethos commitment to developing user-friendly features with great UX design.
Trending posts: Which altcoins will survive the BEAR market? | Crypto Tokens With Big Return 2022 | Kaspa Wallet | Features, types, how to send & receive funds
Trending reviews: Infinity Wallet Review | Ethos Coin & Wallet Review | ETHLend Review | Switchere Review | Trezor Wallet Review | Ledger Wallet Review | KeepKey Wallet Review

Follow Verge Hunter on: Twitter | Facebook Page | Facebook Group | LinkedIn | Google News